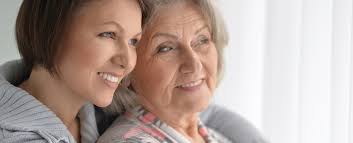 About
Shalom Care Agency was birthed out of my love and passion for caring for people. It began when I was a young girl, assisting my mom with my grandfather daily before I went to school and after school. Later, I moved to the United States with my husband and two kids at the time. The first job my husband and I got was a care giving job. Since then, I have been working as a certified home health aid for the past 13 years. Through out all these years my love for caring for others has only grown stronger. I hope to pass on the qualities of my care to all in our community.
Vision
The vision of Shalom Care Agency is to be a leading and trusted care agency. We strive to be persistent in serving our community and continue to be of service to those that become involved with our agency.
Mission
Shalom Care Agency is built on John 14:27 that assures us that God's peace is fulfilling in all that we do. With God's help, we hope that this peace will extend to our clients, their families, physicians, staff, and our community. Our mission is to provide non-medical care to adults and seniors at the comfort of their homes.
Values:
* We value God as our source of strength
* Staff and those we are associated with.
* The safety of our staff and those we serve
* Integrity, dependability, and accountability.